Please note that until further notice,
all gatherings will be held virtually on Zoom.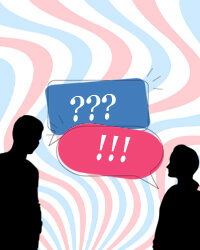 Building Consent Culture
The concept of consent is most often discussed in relation to sex. But the truth is that consent should be a constant part of all our interactions with others!
In this virtual workshop, learn many helpful methods for bringing consent culture into our everyday lives. We'll help discuss how to keep ongoing consent as we move through the world. From the bedroom to the workplace, from the family to the schools, from the law to the doctor's office. You can bring consent culture with you wherever you go! Because consent is mandatory.
This will be a digital gathering held on Zoom.
POSTPONED| 6:00 pm - 8:00 pm | $15/person