Please note that until further notice,
all gatherings will be held virtually on Zoom.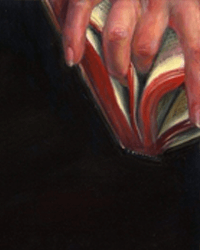 Introduction to Erotic Writing
In this special online version of his popular writing class, M.Christian will playfully and enthusiastically get into everything you ever wanted to know about turning your imagination into actual stories and books, which could very well pave your way into someday actually getting paid to write erotica!
Learn the essential basics, such as finding inspiration, what can make (or break) an erotic story, forging interesting characters, the ups and downs of plot, and crafting realistic sex scenes that sizzle!
This will be a digital gathering held on Zoom.
Sunday, June 14th | 1:00 pm - 2:00 pm | $20/person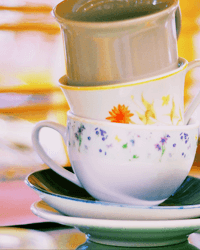 Polyam High Tea
Navigating any intimate relationship comes with challenges, especially for those of us breaking the mold of heterosexual monogamy. This discussion group is open to all folks to discuss relationships of any kind, and ask questions of the many different perspectives in the room.
We will have a focus on consensual non-monogamy and navigating the unique challenges of non-traditional relationship structures. Topics may include navigating jealousy, opening up a relationship, setting boundaries, authentically relating to others, and anything else that folks want to discuss.
This will be a digital gathering held on Zoom.
Saturday, June 27th | 11:30 am - 2:00 pm | $10/person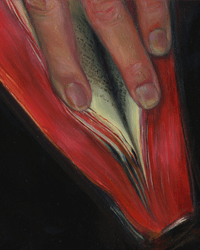 How to Sell Erotic Writings
Now, more than ever, the market for erotic writing is booming. But going from passionate amateur to successful professional can be a challenge if you aren't well-prepared for the harsh realities of the erotica writing biz.
Which is where M.Christian and Sex Sells, Part 2: How To Sell Your Erotic Books And Stories comes in. With close to 30 years worth of experience as a writer, editor, and even a publisher, he knows practically everything you'd ever need to know about getting started as a professional erotica writer.
It's highly recommended that participants take "Intro to Erotic Writing" before taking this intermediate class, as those important basics will not be covered.
This will be a digital gathering held on Zoom.
Sunday, June 28th | 3:00 pm - 5:00 pm | $20/person