Regular price
Sale price
$75.00 USD
Unit price
per
Sale
Sold out
Ease yourself into the sensational world of anal stimulation with the They-Ology Anal Training Set! This unique set includes a set of 5 wearable anal training plugs which gradually increase in size, meant to let you safely and comfortably increase pleasure with every use.
Shipping & Returns

Shipping:

Orders may take 3-5 business days to be processed and ready for shipping or local pickup. You will recieve a completion email when your order has shipped, or is ready for local pickup.

All items are shipped fully covered in discreet envelopes or boxes. The return label will read from AYLI.

Returns:

Due to the intimate nature of our products, we do not accept returns for customer satisfaction reasons. Most of our products with a mechanical component have a manufacturer warranty. If you receive a defective product, or if it breaks within the warranty, please reach out to the manufacturer to fulfill your warranty.

For more information, please read our Shipping and Local Pickup Policy, as well as our Return and Refund Policy.
Share
View full details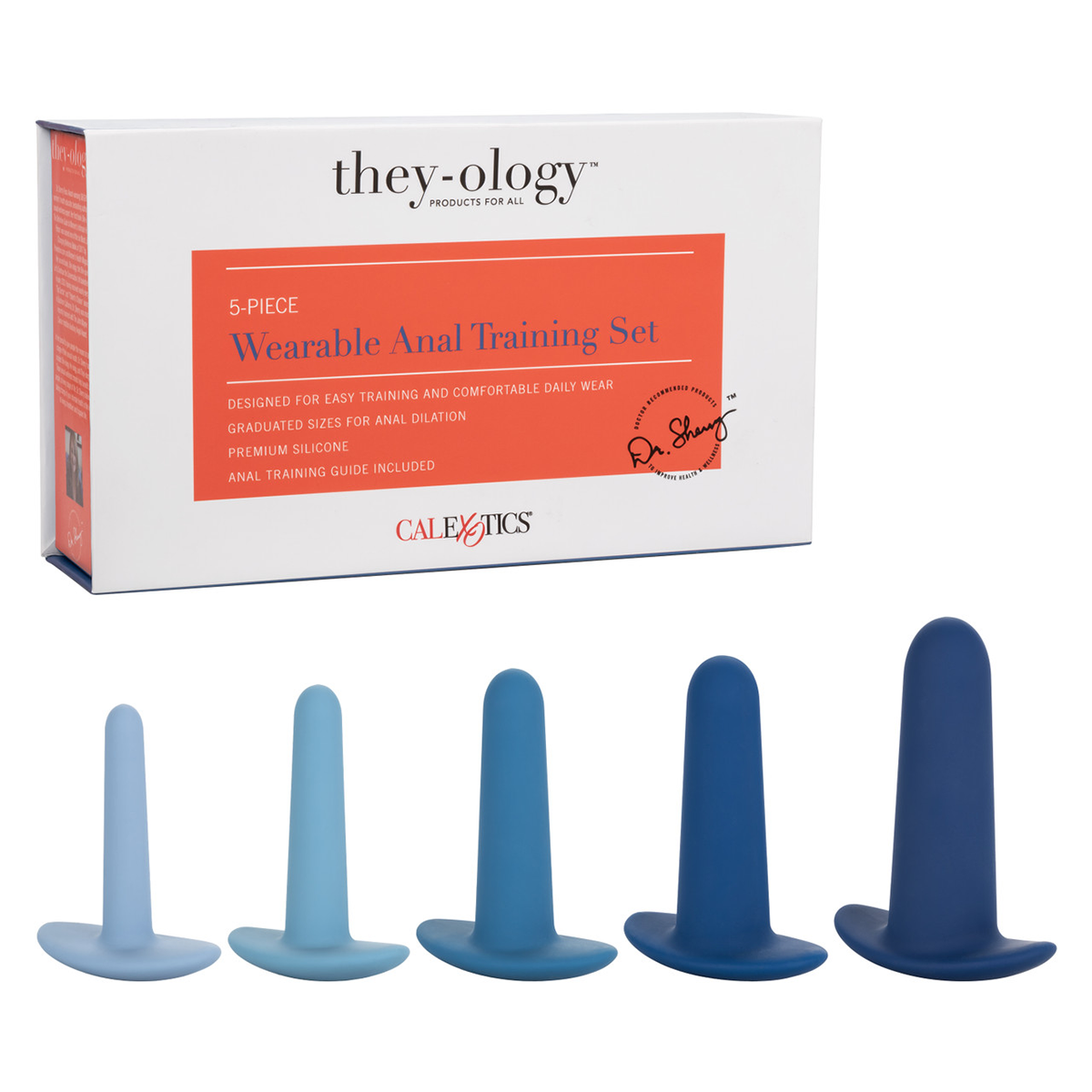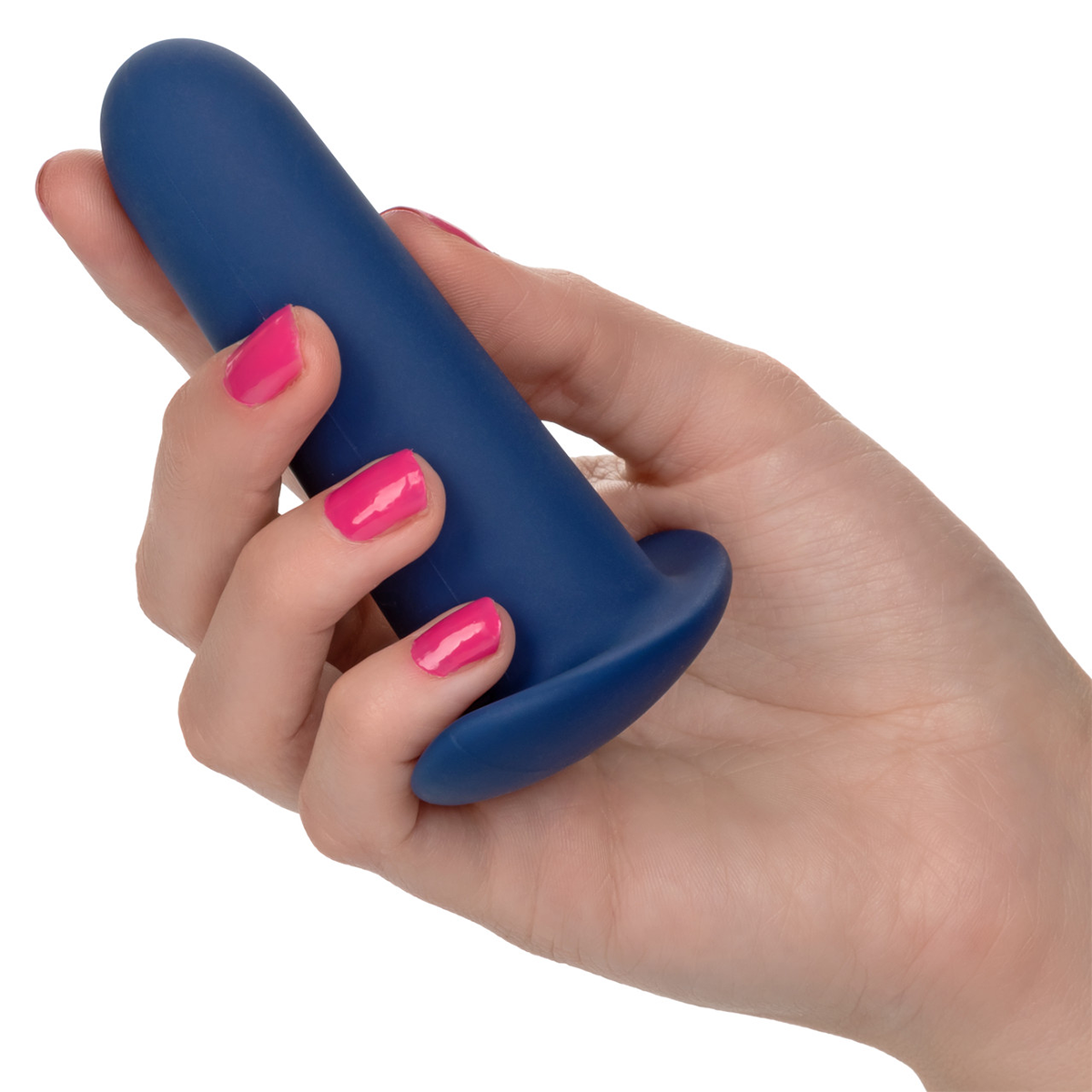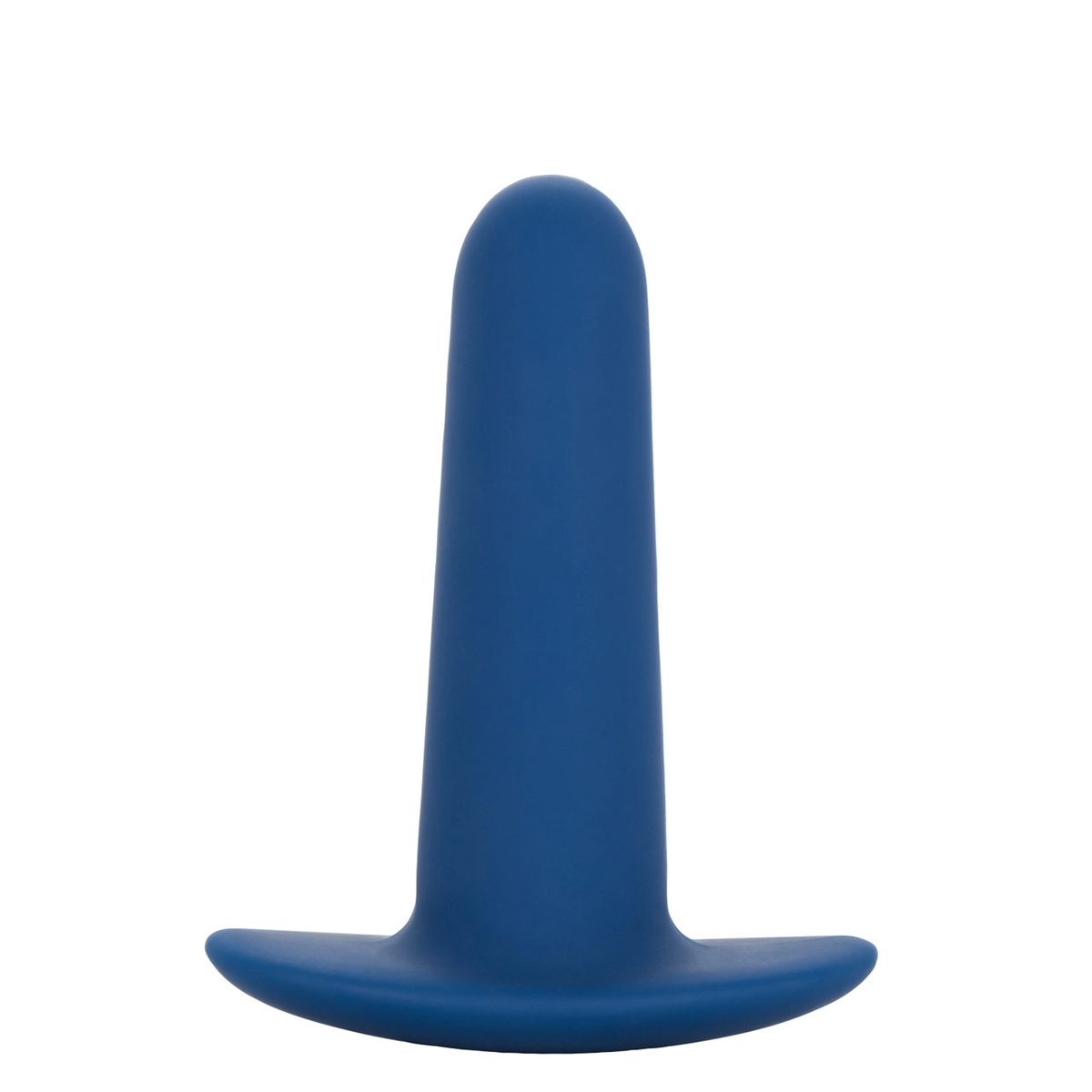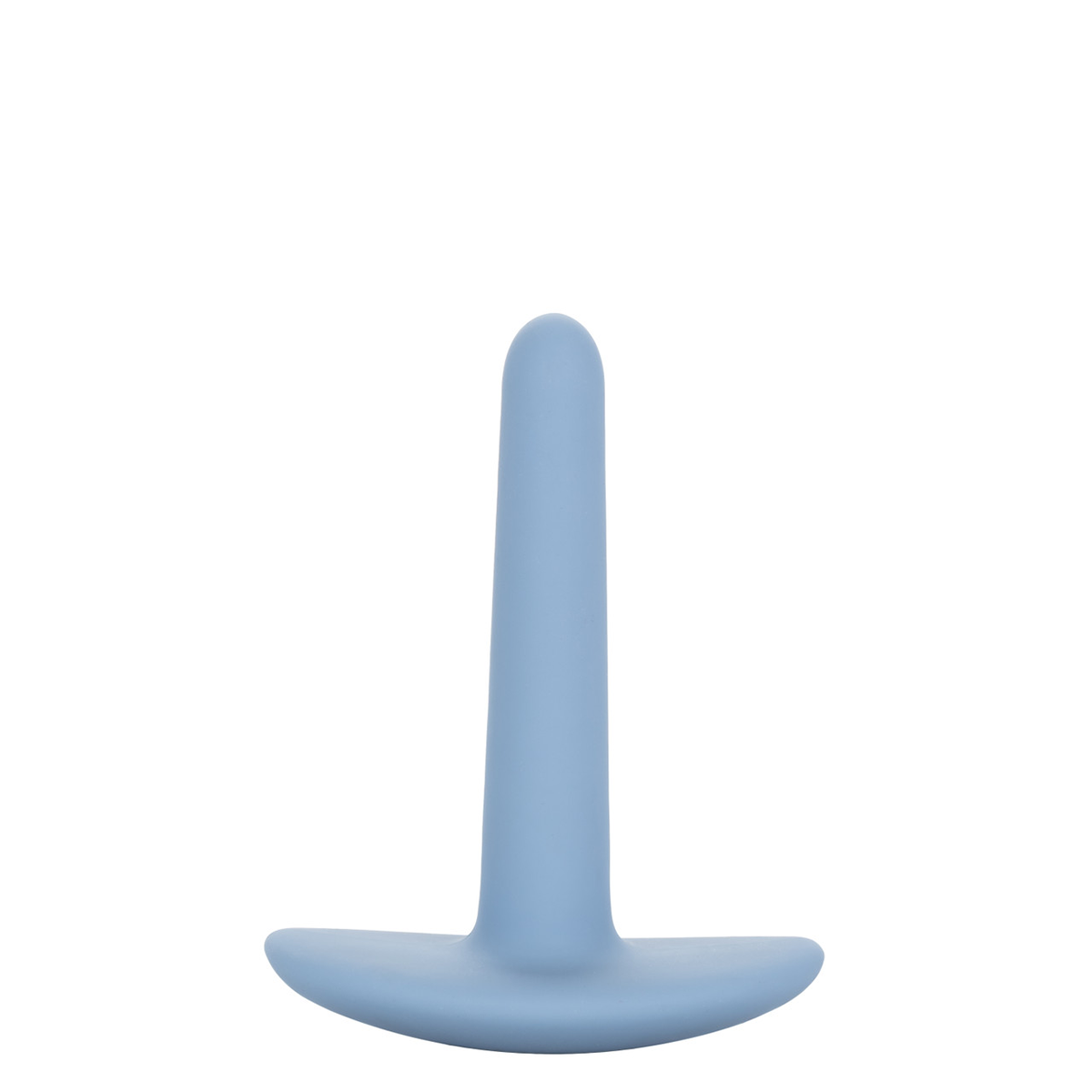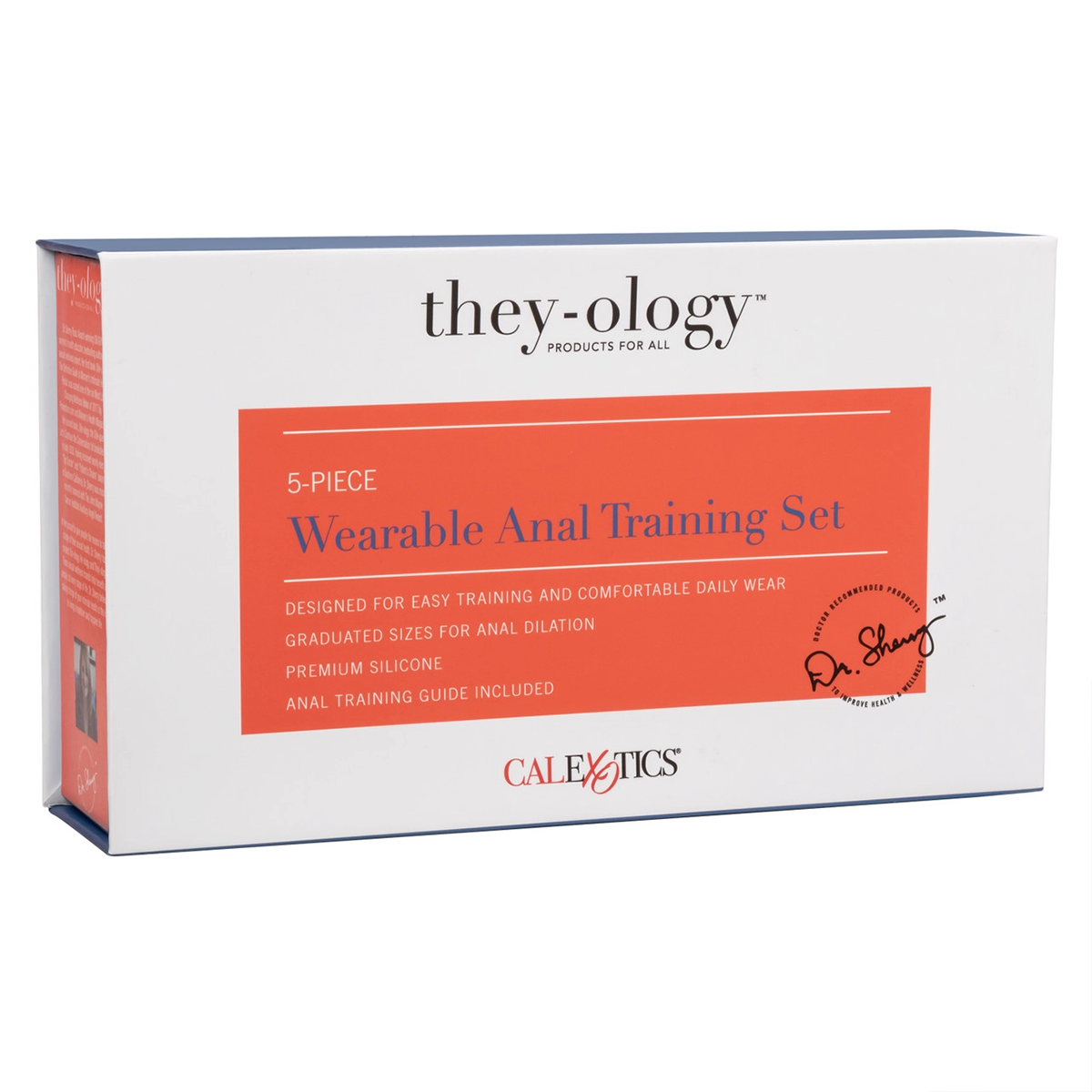 Description
To enjoy everything the exhilarating world of anal play has to offer, training is in order to ensure total safety and satisfaction. Each probe in our kit gradually increases in length and girth for superb pleasure at any level of pleasure play. With unique wearable design, each probe is finished with a flexible flanged base for comfort, easy of mobility and ease of use.

The flexible probes are made from a smooth, seamless premium silicone. This body safe material is unscented and phthalate free to keep your most sensitive spots happy and healthy.
They-Ology Anal Training Set Plug Size Specifications:

Plug 1: 2.6" length x 0.54" width
Plug 2: 2.83" length x 0.7" width
Plug 3: 3.03" length x 0.87" width
Plug 4: 3.15" length x 1.03" width
Plug 5: 3.54" length x 1.19" width

How to Use the They-Ology Anal Training Plug Set:
Begin by washing your plug with a non-fragrant soap and warm water. Using a water-based lubricant, lubricate the dilator well, as the rectum does not have the ability to self-lubricate.
Find a quiet time and place where you can be comfortable, either alone or with your partner. Lie on your side with your knees bent toward your chest. Use your dominant hand to reach around to your anus to insert the dilator. Once you've applied enough lube, you want to relax, take some deep breaths, and gently insert the anal dilator.
Start with the smallest size dilator in your kit. Slowly insert a well-lubricated dilator into your anus. If you feel some resistance, which is entirely normal, gently remove the dilator, apply lubrication, and begin again. If you have any bleeding or discomfort during insertion, don't force it. Forcing the dilator will cause your anus to tighten. Once inside, gently move the dilator in a circular motion or back and forth in a thrusting motion to gently stretch your muscles. Be sure to reapply with lube each time you remove the dilator and start again.
The goal of using an anal dilator is to increase the size of the dilator slowly and comfortably to train, expand, and gently stretch the muscles for additional comfort and pleasure. When you can insert one dilator size entirely without any discomfort, then you should start using the next size up. The goal is to insert the largest size dilator without any discomfort.
When removing the dilator, be gentle on the withdrawal, just like on the insertion. Relax, take your time, breath, and gently tug. You may feel your body resisting, which is normal, just continue slowly and carefully pull the dilator out.
It is recommended to use a dilator 2 to 4 times per week for 5 to 30 minutes as needed, depending on your comfort level.